NLMK Pennsylvania Participates in Relay for Life
NLMK Pennsylvania Participates in Relay for Life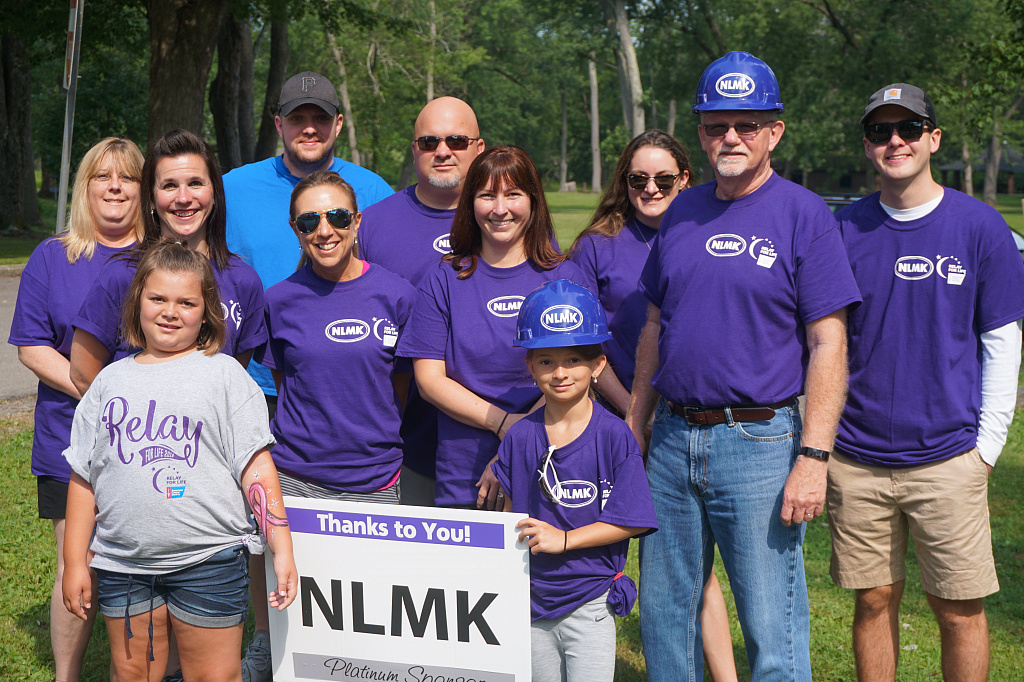 This July, NLMK Pennsylvania became an active participant at the Relay for Life event for the first time in company history.
Relay for Life is the signature fundraiser cancer walk for the American Cancer Society. Relay for Life is staffed and coordinated by volunteers in more than 5,200 communities and 20 countries with the purpose of taking action against cancer.
The local Relay for Life took place in Greenville, Pennsylvania on July, 14. NLMK Pennsylvania's team was one of the thirty-four teams that joined forces at the event.
Altogether, before and during the Relay for Life, the Social Responsibility Committee raised $2,420, significantly exceeding their goal of $1,000. "The Relay for Life event is so much more than just a fundraising event. It is a family event to support people affected by cancer. We are planning on participating in Relay for Life in the future and hope to get more participation going forward," says Pam Deep, Human Resources Generalist, who leads the Social Responsibility Committee in Farrell.
About NLMK USA
NLMK USA is one of the leading steel companies in the United States. With production sites at NLMK Indiana, NLMK Pennsylvania and Sharon Coating (NLMK Pennsylvania's galvanizing operations), we produce flat rolled steel that is essential to modern manufacturing. We supply high quality steel coils to the construction, automotive, pipe and tube, and heavy equipment industries in the United States.
About NLMK Group
NLMK USA is a member of NLMK Group. NLMK Group is ranked by the World Steel Association as one of the top twenty steel-producing companies. World Steel Dynamics lists NLMK as one of the top five most effective steel companies in the world. NLMK's metal products are used in a variety of industries, from construction and manufacturing to the production of power-generating equipment and off shore wind turbines. The NLMK team brings together 53,000 employees from across Russia, Europe and the United States.
Subscribe for updates