NLMK Indiana Supports Hoosier Burn Camp
NLMK Indiana Supports Hoosier Burn Camp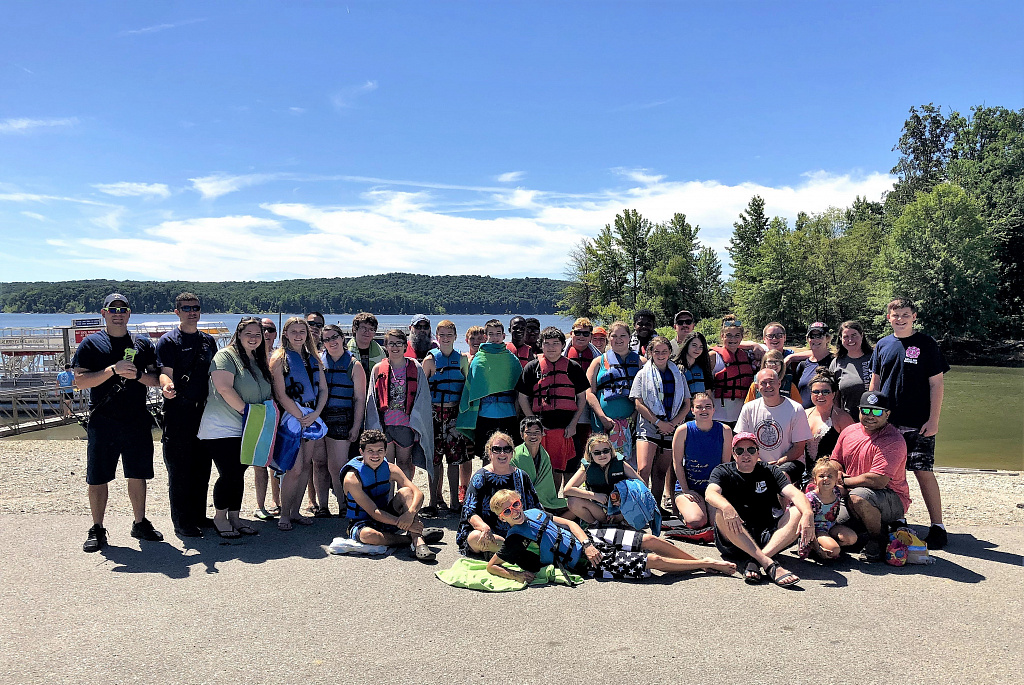 NLMK Indiana's Social Responsibility Committee chose the Hoosier Burn Camp as one of the charitable organizations to support this year. The Hoosier Burn Camp is dedicated to assisting children who have suffered physical and emotional trauma due to a severe burn injury. Each year, they run a summer camp where children can have an enjoyable experience in a safe and supportive environment – to be just one of the kids™. Some of the goals of the camp are to help build confidence, develop courage to overcome fears, meet new people and to learn patience, trust and joy.
NLMK Indiana embarked on a campaign to raise funds to help send children to camp. Altogether, the efforts raised $2,235 which included a company contribution and an anonymous donation made by one of our employees.
This month, members of the Social Responsibility Committee met with Hoosier Burn Camp's Executive Director Mark Koopman who was deeply grateful for the donation. He spoke about how, with the support of the community, the Hoosier Burn Camp tries to ease the pain and suffering of children who have often endured extreme trauma and to help them feel like a kid again.
About NLMK USA
NLMK USA is one of the leading steel companies in the United States. With production sites at NLMK Indiana, NLMK Pennsylvania and Sharon Coating (NLMK Pennsylvania's galvanizing operations), we produce flat rolled steel that is essential to modern manufacturing. We supply high quality steel coils to the construction, automotive, pipe and tube, and heavy equipment industries in the United States.
About NLMK Group
NLMK USA is a member of NLMK Group. NLMK Group is ranked by the World Steel Association as one of the top twenty steel-producing companies. World Steel Dynamics lists NLMK as one of the top five most effective steel companies in the world. NLMK's metal products are used in a variety of industries, from construction and manufacturing to the production of power-generating equipment and off shore wind turbines. The NLMK team brings together 53,000 employees from across Russia, Europe and the United States.
Subscribe for updates