Robert D. Miller, President & CEO, NLMK USA NLMK
Robert D. Miller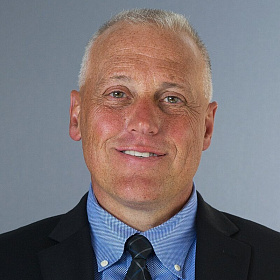 President & CEO, NLMK USA
Mr. Miller has been President & CEO of the USA operations since 2013. He was appointed to the position of President, NLMK USA responsible for the Corporate Services functions of the Division in 2011.
Previously, from 2003-2011, he held the position of Executive Vice President & CFO at NLMK USA and its predecessor Duferco Farrell Corporation. In 1998, he joined Duferco as Treasurer of their USA Operating company. From 1996-1998, Mr. Miller worked for Caparo Steel as head of their Treasury group. In 1987, he started his career with Fed Ex Ground advancing through several positions within their Accounting /Finance Group.
Mr. Miller holds a Business/Finance degree from The Pennsylvania State University (1987). He also holds a Master's degree in Business Administration from Duquesne University, Pittsburgh, Pennsylvania (1989).