Jim Rowe, Director of IT NLMK
Jim Rowe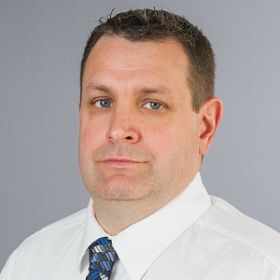 Director of IT
Mr. Rowe was appointed Director of IT for NLMK USA in June 2017.
From 2009 to 2017 he held the position of Senior Manager, IT Infrastructure. Mr. Rowe has previously held various progressing IT positions within NLMK USA and its predecessor Duferco Farrell Corporation, he joined the company in 1998 as a PC/Network Technician. In 1989 he started his career in the US Army, Military Intelligence and is a veteran of the US Gulf War.
Mr. Rowe holds a Bachelor of Science degree in Information Technology from the University of Pheonix (2008).