Harold B. Kincaid, Vice President of Operations, NLMK Indiana NLMK
Harold B. Kincaid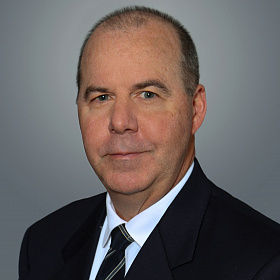 Vice President of Operations, NLMK Indiana
Mr. Kincaid has been the Director of Operations for NLMK Indiana since 2014.
From 2002 to 2014, Mr. Kincaid worked for AK Steel Corporation. At AK Steel, Mr. Kincaid held various positions including: General Manger Rockport Works, Manager of Steel Making, Manager of Hot Rolling and Manager of Electro-galvanize and Aluminize Coating. From 1999-2001 Mr. Kincaid was employed by Beta Steel Corporation in Portage, Indiana where he held positions of increasing operational and financial responsibility. From 1995-1998, Mr. Kincaid worked for National Steel Corporation as Director of Hot Rolling for the Great Lakes Division. From 1981-1994 Mr. Kincaid worked at various locations for U.S. Steel. He started his career in the flat rolled carbon and stainless industry at United States Steel Corporation, Pittsburgh, Pennsylvania in 1981 and has held senior management positions at various companies for over 20 years.
Mr. Kincaid holds a Bachelor of Science degree in Metallurgical Engineering from Grove City College (1981). He also holds a Master's degree in Business Administration from Duquesne University, Pittsburgh, Pennsylvania, (1992). Mr. Kincaid served on the Board of Directors for the Indiana Manufacturers Association from 2004 to 2008.