Bill Benson
Bill Benson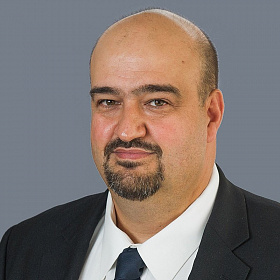 Vice President of Operations, NLMK Pennsylvania
Mr. Benson was appointed Vice President of Operations at NLMK Pennsylvania in February 2017. Prior to that he held the position of Vice President of Maintenance, Engineering and Quality for NLMK USA.
Mr. Benson has worked at the Farrell plant since 2003 in progressing roles of responsibility. From 1994 to 2003 he worked for Pechiney rolled Products at the Kaiser Aluminum plant in Ravenswood W.V. He spent his first three years there as an Electrical Engineer in the Hot Strip Mill and then the last five years as Manager of Engineering and Maintenance in the Hot strip mill and Aerospace Plate departments. First seven years of Mr. Benson's career was spent traveling internationally within the Steel and Aluminum Industry as an Equipment Installation Engineer, where he learned a great deal about different cultures and manufacturing processes.
Mr. Benson holds an associate Degree in Electrical Engineering Technology from DeVry University (1987). In 1994 Mr. Benson continued his education at West Virginia University to complete a Bachelor of Science in Electrical Engineering, only later to be halted by an opportunity to participate in a 3-year management trainee Program in Pleasanton, California at Kaiser's Center for Technology.